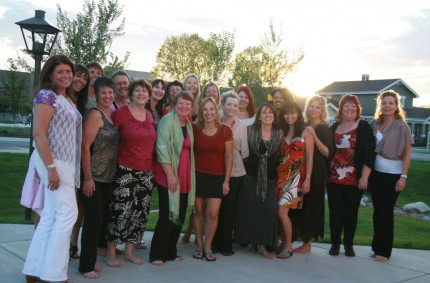 The Art of Feminine Presence® weekend intensive is not your average weekend workshop.
This is a cutting edge training for women in the area of personal and spiritual development, communication, and leadership. You will be taken on a profound journey of awareness from what 'keeps the brakes on,' to you showing up 'fully expressed' in you personal and professional life. You will receive specific tools and practices to Be Seen, Be Heard, and Inspire Change®.
This is not 3 days where we discuss for hours and hours the importance of 'the feminine' coming back to the planet, even though that is what we promote. The intensive is less talking and more direct experience. If you feel it's time to shop hiding – or you want to 'up your game' as an empowered feminine leader – join us for a journey you'll never forget.
If you can relate to any of these questions, I strongly urge you to read on:
Are you a woman who wants to be respected and noticed in a bigger way?
Does fear stop you from putting yourself 'out there' even though you desire to live larger?
Do people sometimes drain your energy, or do you often feel exhausted at the end of the day?
Are you single and want to attract the rare breed of a conscious and sexy mate?
Are you looking to increase the attraction, harmony, and intimacy in your long-term relationship?
Are you looking for answers as to why you are not easily attracting the opportunities you want?
Are you looking for like-minded positive women who are committed to their personal and spiritual growth?
Have you been on a spiritual growth path for a while and are looking for something to take you to the next level of your awakening?
What is feminine presence?
It's the mysterious force that has us look at a woman and say, "I'll have whatever she's having…"
When a woman embodies her feminine essence, her whole life is transformed. She becomes attractive, grounded, and sensual. When she walks into a room, everyone appreciates the glow of her feminine radiance.
Men notice her, especially the healthy, loving, masculine ones she desires. She does not need to project a powerful persona to attract the respect she wants. A forced sense of masculine power is nothing compared to the ecstasy, empowerment, and effortless magnetism that are released when a woman activates her 'Feminine Presence.'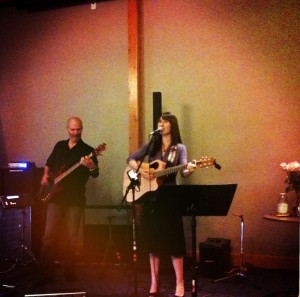 Art of Feminine Presence® is not about igniting your hot, erotic, sassy power as much as learning to consistently embody a deep, grounded, feminine confidence that cannot be shaken by anyone or any situation. It's a quiet stillness that everybody sees without much effort on your part, and is extremely magnetic.
There are women who walk into a room and are noticed by many. There are others who frequently comment that "No one even remembers I was there." One has Feminine Presence, and one does not. Have you ever said "that performer has a lot of stage presence"? Presence can be developed more than you may realize.
In the pursuit of a career, or having to take care of so many people around them, many women have disconnected from their Feminine Presence without realizing it. This affects everything in their lives. From being able to attract and keep a passionate lasting love, to the state of our health, to fulfillment in our work, and even to the unfortunate situation of women competing against women everywhere.
Along with learning how to live in a magnetic and joyful state, during this intensive you will do some deep forgiveness work around women who may have hurt you in the past, and heal many wounds that have come from being judged by other women.
During these weekend intensives you will learn to:
Increase your magnetic presence and attract the attention you want: personally and professionally.
Feel more comfortable with your sensuality and feel safer and more at ease when receiving attention.
Energetically protect yourself from predatory energy and those who would drain you.
Access the most attractive force you have within you  —  your feminine essence.
Practice a powerful, moving meditation to easily access profound states of peace and love  —  even on the toughest days.
Open yourself to experiencing more passion in your life  —  particularly your love life.
Follow your body's wisdom and "higher guidance" rather than always pushing to make things happen.
Look and feel more confident, healthy, and radiant when you walk into a room.
Tap into an endless source of creative power.
From Rachael Jayne Groover
Creator of Art of Feminine Presence®
Best-selling author of the book Powerful and Feminine.
If you are feeling drawn to this, please don't ignore the call. Women are called to this work. I hear time and time again from women all over the world say something along the lines of, "I knew I had to be there and it was one of the most transformative experiences of my life."
I know it's time, it's money, it's energy, and it's getting on a plane for most of you. I am a busy woman, so I get it. But if you are feeling like something is missing in your life, or if you are scared to take a leap in your life, or have just been searching for your next 'growth experience' or mentor . . .
Join thousands of women who have experienced Art of Feminine Presence®

Give yourself this gift. You won't regret it.
Much love,

Find Out About Teacher Training